The Institute for Christian Formation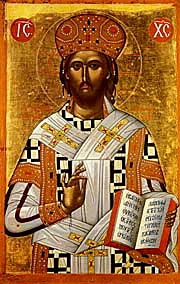 Content Usage & Copyright

All material on this web site is protected by copyright*.  Permission is granted to families, catechists, parishes, schools, and other non-profit organizations to make copies of our written materials for faith formation purposes.  These materials must be copied in their entirety exactly as they appear on this site, and the complete copyright information and URL must appear on all copies.  No copies of any materials on this site may be sold for profit.  It would be appreciated if you would
contact
the Institute to let us know how you are making use of our materials.
The materials on this web site may not be reproduced in any other publication or on any other web site*.   You may create a link on your web site to this site. 

*This pertains to all materials copyrighted by the Institute for Christian Formation.  When links have been provided to other materials or sites, please check with the copyright holder regarding permission.

The Institute for Christian Formation, Inc. does not assume any legal liability or responsibility for the accuracy, completeness or usefulness of any information which is disclosed. Links to other entities are provided for the convenience of our visitors and do not, in any way, constitute an endorsement of the linked pages or any commercial, public or private issues or products presented there.

Follow us on Facebook to keep up to date with our news and newest resources!