The Institute for Christian Formation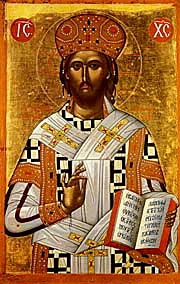 About the Institute

The Institute for Christian Formation, Inc. (ICF) is a non-profit corporation that assists the faithful – families, catechists, parishes, schools, etc. – with holistic faith formation centered on Jesus Christ revealing himself to us in Word (Scripture), Sacrament, and the Liturgical Calendar. Founded in 2004, the ICF strives to assist Catholic Christians in celebrating and handing on faith in a manner authentic to our Roman Catholic tradition.

Dr. Sandra Chakeres is the Director of the Institute for Christian Formation.  She is an experienced catechetical leader, catechist, speaker, and writer.  Dr. Chakeres holds a Doctor of Ministry degree from United Theological Seminary, a Master of Arts in Pastoral Ministry from the University of Dayton, and a Bachelor of Arts from Marquette University.  She has a special interest in creating materials to assist the faithful in fully immersing themselves in our faith tradition through a deeper awareness of ritual and gesture and a fuller celebration of the feasts and seasons of the Church Year.

Click
here
for endorsements of the Institute for Christian Formation.
NEW: Follow us on Facebook to keep up to date with our news and newest resources!