The Institute for Christian Formation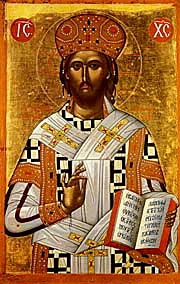 "The Institute for Christian Formation contains a wealth of information on the Catholic faith and affords wonderful suggestions to enhance personal spirituality and Church ministry. Centered in the Word of God and the Church's liturgical seasons, it is a great vehicle to deepen one's personal spirituality as well as enhance catechetical and liturgical worship. Solidly based in Catholic teaching and practice, it is a treasure trove for parish ministers and parents. The daily calendar of liturgical feasts allows the reader to go through the liturgical seasons and learn more about Jesus, Mary, and the saints. The practical nature of what is written manifests the wisdom and experience of Sandra Chakeres, the publisher. In these days of the new evangelization, the Institute offers many suggestions on how to deepen and share the love of Jesus in today's world."

(Rev.) Robert J. Hater, PhD, Professor Emeritus: University of Dayton and Professor of Pastoral and Systematic Theology: Athenaeum of Ohio        

"I am delighted that Dr. Sandra Chakeres is now able to share the fruits of many years of innovative ministry with others in the universal Church - domestic churches, parishes and dioceses.  I have been privileged to experience her live presentation outlining a holistic approach to faith formation centered on Word, Sacrament and Calendar.  I was most impressed with her truly Catholic approach and her faithfulness to the Church's teachings and seasons. She has developed a strong marriage of liturgical formation and catechesis.  Now, with the Institute for Christian Formation, she is making this exciting vision available, to enable others in the Church to more deeply live the Mystery of Christ in time.  It is truly a gift of timing that we are able to access this wonderful resource as we in the universal Church begin to explore new ways and new models for faith formation.  All who seek to deepen their experience of faith, as well as those who are responsible for guiding others in faith formation - parents, catechists, priests, parish and diocesan staffs - will benefit from The Institute for Christian Formation." Claire Tenhundfeld, Long-time religious educator and retired from the Office of Evangelization and Catechesis of the Archdiocese of Cincinnati.

"I heartily endorse the Institute for Christian Formation as the way to go in parish life.  Those of us in parish ministry often scratch our heads trying to find ways to reach parishioners.  The Institute for Christian Formation provides us with the oldest and most effective ways of all!  What makes more sense than living the life of Christ through the rhythm and flow of the liturgical year?  The Institute provides practical direction for keeping the Church's calendar so that, more importantly, the Church's calendar can keep us! " 

Timothy J. Cronin, Campus Minister, St. Xavier High School, Cincinnati, Ohio

NEW: Follow us on Facebook to keep up to date with our news and newest resources!