The Institute for Christian Formation

Follow us on Facebook to keep up to date with our news and newest resources!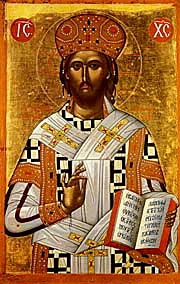 Advent Weekday

Thursday, December 24, 2015

We begin this day in the Season of Advent, and conclude it in the Christmas Season.  Our morning liturgy celebrates December 24 – a late Advent Weekday.  The Gospel for Mass in the Morning on December 24 (Luke 1:67-79) picks up where yesterday's Gospel ended.  If you recall from yesterday, Elizabeth gave birth to John the Baptist, and on the eighth  day he was circumcised and named John, fulfilling what the Archangel Gabriel had announced to Zechariah as Zechariah was going about his priestly ministry in the sanctuary.  Because Zechariah had at first doubted Gabriel's message, he was rendered mute. But at the conclusion of yesterday's Gospel, when he  verified  in  writing  that his son was
In these last hours of Advent, try to make the hymn "The King Shall Come," a part of your prayer.  You can download the score to this hymn here.
Many cultures/nationalities have specific foods they prepare for special feasts, such as Christmas. For example, many cultures fasted on Christmas Eve, especially from meat, in honor of the animals who shared the stable/manger with Jesus.  In Italian culture, this was the source for the traditional Christmas Vigil Feast of the Seven Fishes.  You can find more information and recipes for this feast here.  
If your family has specific feast day foods and traditions, be sure you have written down these recipes, along with any notes about where the recipes may have come from,  and  if  there is any special ritual

At sundown, or more accurately, from Evening Prayer I of Christmas, we enter into the Christmas Season which continues through the Feast of the Baptism of the Lord, January 11, 2015.  Remember how yesterday we were reflecting on names?  The Gospel for the Vigil of the Nativity of the Lord is Matthew 1:1-25, the genealogy of Jesus.  We hear the proclamation of the names of Jesus' ancestors – forty-two generations worth!  I doubt that many of us could even begin to trace our lineage back forty-two generations!  Children love to hear these names, some of them very strange-sounding to our ears.  In your home, slowly read this list of names. How many can your children identify?  Have they (or you) learned anything new about any of these ancestors of Jesus during Advent this year as you prayed with the Scriptures and decorated a Jesse Tree?
What are your family traditions for Christmas Eve?  Do your children understand the origins of these traditions and what they mean?  Take a little time to reflect on these traditions.  Sometimes we do things year after year, but never stop to ask ourselves what we are doing. 

Gather around your tree for a Blessing of the Christmas Tree, and after the Blessing, light your Christmas Tree for the first time this season this evening.  Now that your manger is prepared with straw, representing your good deeds of Advent, place the figures in your crèche, waiting until Epiphany to bring in the Three Kings!  And then Bless your Manger or Nativity Scene.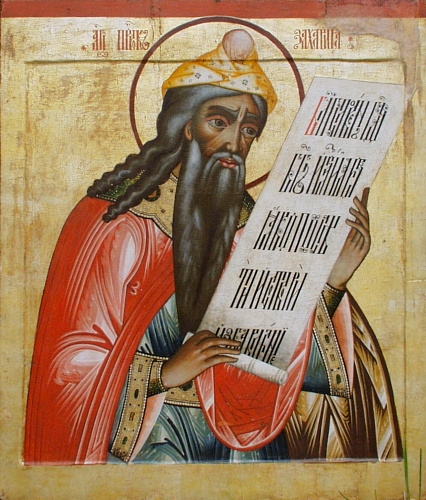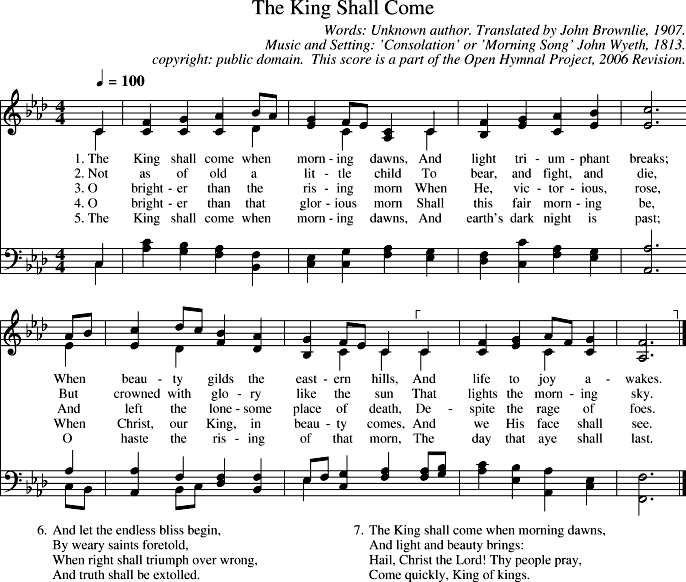 Vigil of the Nativity of the Lord

Thursday, December 24, 2015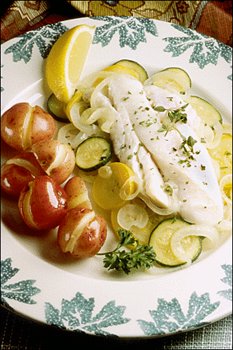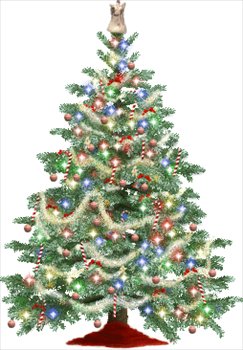 that accompanies the eating of the recipes.  This is actually a wonderful idea for an heirloom Christmas gift.  Compile your recipes and traditions for a feast, such as Christmas, and put them in a lovely scrapbook, along with photos of family members (as far back as you have such photos), celebrating the feast.  Ask family members, especially grandparents and great-grandparents, to write down or record their memories of these recipes and traditions.  Perhaps you could even video all of this for a DVD.  A Christmas gift such as this is priceless!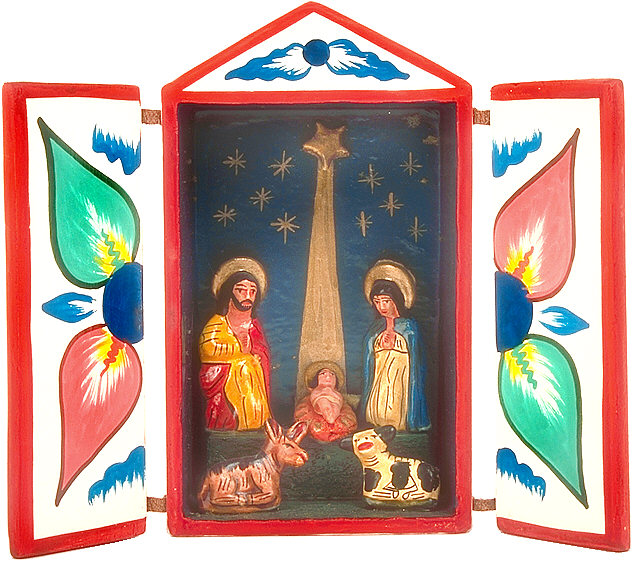 Zechariah the priest, father of John the Baptist, with a scroll showing the opening words of the Benedictus; 18th century Russian Orthodox icon; Iconostasis of Kizhi Monastery, Russia

to be named John, Zechariah's speech returned.  Today's Gospel presents us with the words Zechariah prophesied at this time – his beautiful hymn, or canticle, praising God.  This Canticle of Zechariah, sometimes called the "Benedictus" because it begins with the words "Blessed be the Lord," is the canticle sung every morning around the word in the Liturgy of the Hours when Christians pray Lauds, or Morning Prayer.  You can find out more about "Lauds" here. 
Zechariah's Canticle is a spectacular song of praise, and is a wonderful Gospel for this final morning of the Advent Season.  On October 1, 2003, Pope John Paul II gave a homily based on Zechariah's Canticle.  It offers us a good reflection, and you can access it here. 
You might also enjoy a Chamber Music rendering of the Benedictus below.