The Institute for Christian Formation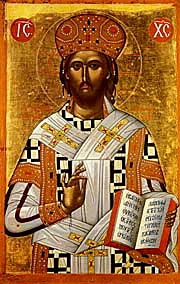 Fourth Sunday of Advent

December 20, 2015

Today's Gospel (Luke 1:39-45) picks up where the Annunciation Gospel concluded.  In today's Gospel, Mary is taking off in a hurry.  Her destination is the town of Judah, where she will visit her kinswoman, Elizabeth and her husband Zechariah.  When Mary greets Elizabeth, the child in Elizabeth's womb (John the Baptist) leaps with joy.  This is a pivotal moment – the first "meeting" of John the Baptist and Jesus, even though both are still in the womb.

We most likely repeat the words of Elizabeth's greeting to Mary every day in our prayer, as this greeting eventually found it's way into the "Hail Mary" prayer: "Blessed are you among women, and blessed is the fruit of your womb."

With only a few days left in our Advent journey for this Year of Grace 2016, let us reflect on Mary's journey to visit Elizabeth.   It  would have been a difficult

and dangerous journey for a young woman to take by herself.  Yet Luke's Gospel makes no mention of anyone accompanying Mary on this journey.  What do you think Mary was thinking about at this time?  Why do you think that once the Archangel Gabriel departed from Mary after the annunciation, Mary departed and went in haste on a difficult journey?  Why do you think it was Elizabeth whom Mary chose to visit?  If you were Mary, what do you think you would you have done after the Archangel Gabriel departed from you?  If you were Elizabeth, what do you think your reaction would have been to Mary's arrival at your home?  What do you think Zechariah made of this visit?

Invite children to create a picture of Mary and Elizabeth greeting each other. Under the picture, at the bottom of the page, have them write the words which Elizabeth said in response to Mary's greeting.  Explain to children that today's Gospel is called "The Visitation" and is the Second Joyful Mystery of the Rosary. 

Today is December 20, which also means on this day our "O Antiphon" is "O Key of David," or in Latin, "O Clavis David."  This "O Antiphon" is based on Isaiah 22:22.  You can listen to this antiphon in Latin below.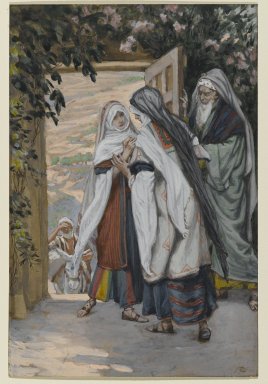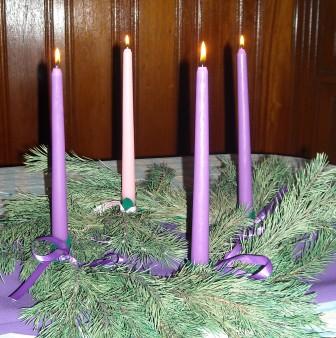 Today is the Fourth Sunday of Advent.  When you light the candles on your Advent Wreath today you will light all four candles – three violet and one rose. You can access today's Readings here. Today's Gospel, Luke 1:39-45, recounts the Visitation - Mary's visit to her cousin, Elizabeth.  The preceding story in Luke's Gospel is the Annunciation (Luke 1:26-28). The Annunciation was the Gospel proclaimed on December 8 for the Solemnity of the Immaculate Conception of the Blessed Virgin Mary, and it was the first option for the Gospel for the December 12 Feast  of Our Lady of Guadalupe.
James Tissot (French, 1836-1902). The Visitation (La visitation), 1886-1894. Opaque watercolor over graphite on gray wove paper, Image: 6 7/8 x 4 5/8 in. (17.5 x 11.7 cm). Brooklyn Museum, Purchased by public subscription, 00.159.18