The Institute for Christian Formation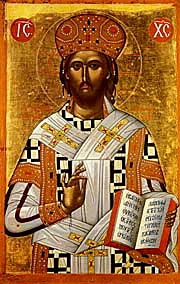 Third Sunday of Advent

December 13, 2015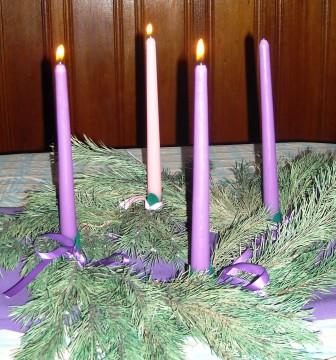 Today is the Third Sunday of Advent, and when you light your Advent Wreath today, and each day this week, you will light two violet candles and the rose colored candle.  Advent is a time of preparation and waiting. Violet, which expresses penance and/or waiting, is the primary liturgical color during this season.  Rose, however, is the color for this third Sunday of Advent, "Gaudete Sunday".  The word "Gaudete" is Latin for "rejoice".  The entrance antiphon for Mass the third Sunday of  Advent begins with words from Saint Paul's Letter to the Philippians, "Rejoice in the Lord always".  We rejoice that the Lord's coming is near!

Our First Reading at Mass today is from the Prophet Zephaniah (Zephaniah 3:14-18a). Joy and rejoicing figure prominently in this reading. Our Second reading today is from Saint Paul's First Letter to the Philippians (Philippians 4:4-7).  In this reading, Saint Paul tells us we should always rejoice. You can access today's readings here.
Our Gospel today once again features John the Baptist (Luke 3:10-18). Last Sunday, we incorporated the hymn, "On Jordan's Banks the Baptist's Cry," into our prayer and reflection. You can download this hymn here.   Listen to this hymn below, while viewing the various images of John the Baptist.
For the past several decades, each year on Gaudete Sunday children (and adults) bring their Christ-child figures from the crèche at their homes to St. Peter's Square where the Pope will bless both the people and the figurines during the Angelus. This celebration  is  highlighted  in the book,       "Bambinelli Sunday: A Christmas Blessing," written by Amy Welborn and illustrated by Ann Engelhart.  You  can  even  access  an
As December 13 is on a Sunday this year, in our liturgy we celebrate the Third Sunday of Advent.  But December 13 is also the feast day (Memorial) of Saint Lucy, Virgin and Martyr. Saint Lucy, or "Santa Lucia," lived in the very late third century on the island of Sicily.  She was martyred in the year 304. There are traditional ways of celebrating Lucy's feast day, especially in Scandinavian countries.  Find out even more about Saint Lucy and traditions surrounding her feast day by visiting our Saint Lucy web page!  We have lots of information, including songs, book suggestions, costume suggestions, and traditional recipes!                                
Since today is Gaudete Sunday, our liturgical color is rose and we are lighting three candles on our Advent wreath, including the rose colored one.  Why not place a lovely rose at each place at your table for Sunday dinner today?  Invite children to make placecards and decorate them with roses. Are there those in your neighborhood who are shut in or ill this Gaudete Sunday?  Why not bake cookies or cupcakes decorated with icing roses, and along with a real rose make a visit to these neighbors sharing your Gaudete rejoicing with them!

Before the day ends, conclude your Gaudete Sunday with this lovely video reflection below, "Mystic Rose Advent Reflection," featuring the beautiful art by Brother Mickey McGrath.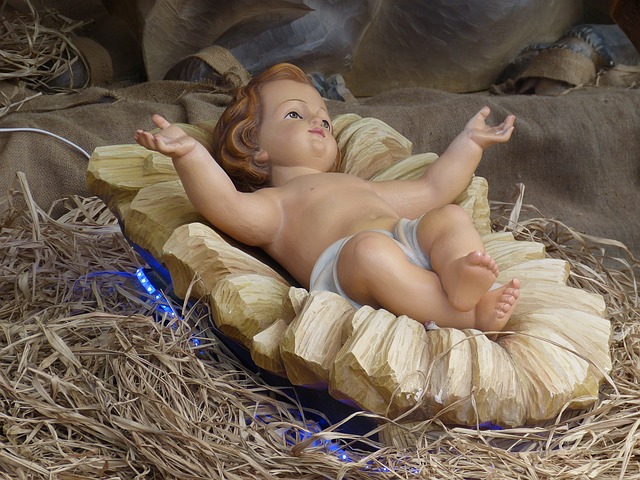 online tutorial so children can make their own Bambinelli (baby Jesus figure).  Photos from "Bambinelli Sunday" 2013 can be viewed on the Facebook page of Vatican Radio – English Section.
Celebrate Saint Lucy's Feast Day!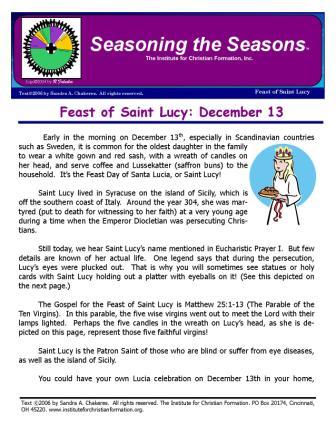 Click on image above to download our handout on Saint Lucy