The Institute for Christian Formation

Follow us on Facebook to keep up to date with our news and newest resources!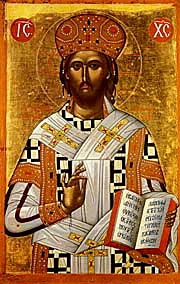 Saint Ambrose, Bishop & Doctor of the Church

Feast Day (Memorial): December 7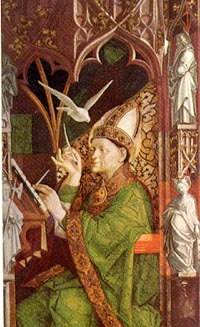 Ambrose was born around the year 340 and died in 397.  The people of Milan chose him as their bishop before he had even been baptized!  He served as a spiritual advisor to Monica and her son, Augustine, both of whom are also Saints.  In fact, Bishop Ambrose baptized Augustine.  Bishop Ambrose was noted for his preaching, and he also wrote hymns, some of which we still sing in church today.  Saint Ambrose is also a Doctor of the Church.  Saint Ambrose is the Patron Saint of Milan, Italy, as well as bees, beekeepers, and waxworkers, to name a few places and things of which he is patron.
Saint Ambrose's Feast Day on December 7 always falls during the season of Advent.  There are many ways in which you can keep this feast day.

Since Saint Ambrose was the Bishop of Milan, Italy, and is now the Patron Saint of Milan, you can celebrate his feast day with a gourmet Milanese dinner, enjoying traditional  Osso Buco alla Milanese  served with Risotto Milanese. 
If you want something simpler to prepare than an Italian feast, make a simple Ambrosia recipe.  Here is a

video with one recipe for Ambrosia:

And if you don't even have time to make Ambrosia, try one of these two suggestions.  Since Saint Ambrose was called "honey-tongued" and is the patron of bees and beekeepers, you could have some honey, maybe on a biscuit or in a cup of tea.  And to accompany your tea, you could always eat some Pepperidge Farm Milano cookies!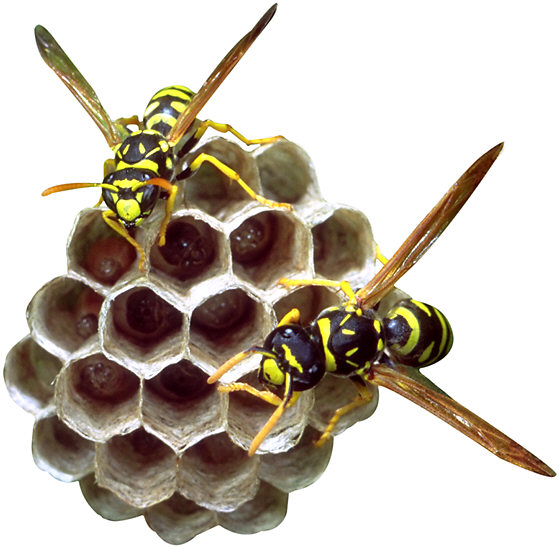 Music should definitely be a part of your Saint Ambrose Feast Day celebration!  Every year on December 7 in Milan, Italy, the Opera Season begins at the famous La Scala Opera House, in observance of the feast day of their city's patron saint.  So listen to some opera, and light some candles, too, since Saint Ambrose is also the patron saint of waxworkers.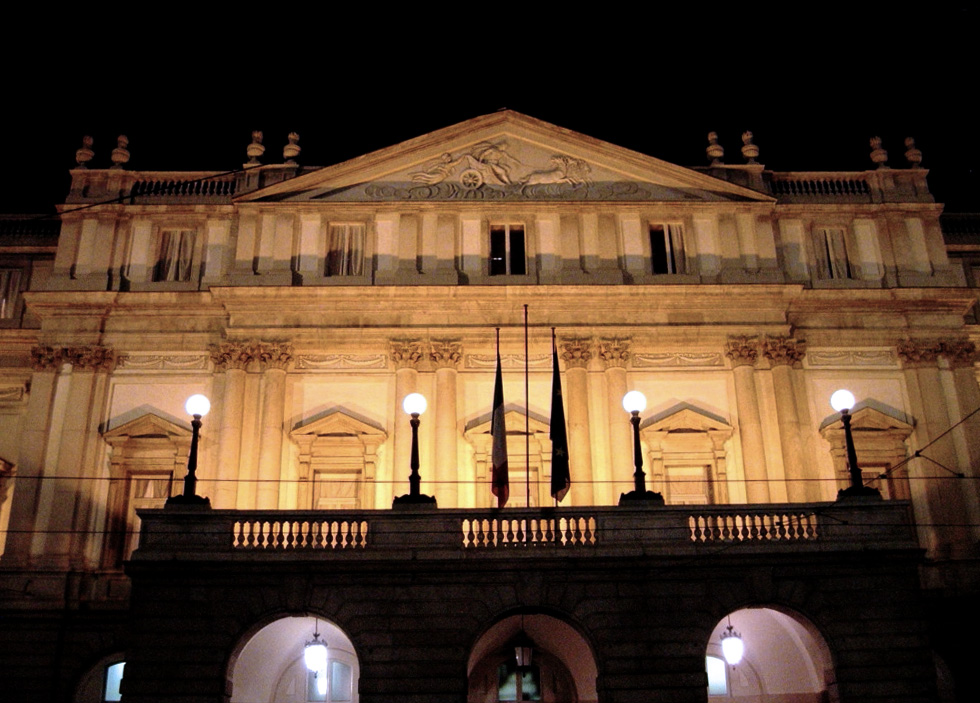 And since it is the season of Advent, don't forget to sing the beautiful Advent hymn, "Savior of the Nations, Come," which was composed by Saint Ambrose, himself!  You can download the words and music to this hymn by clicking here.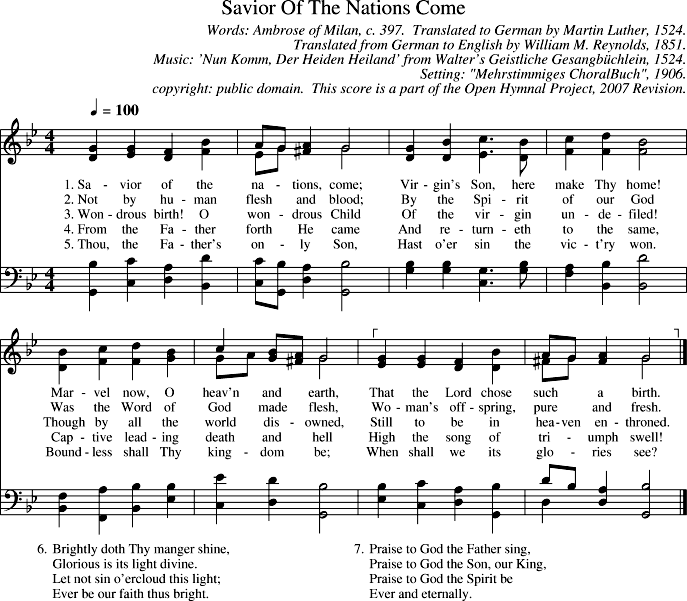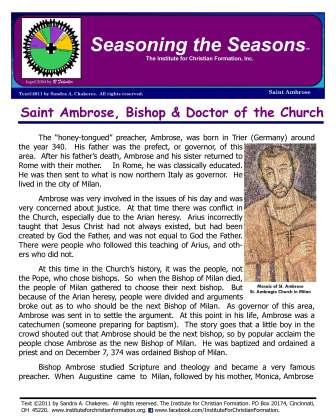 Click on image above to download our

St. Ambrose handout.