The Institute for Christian Formation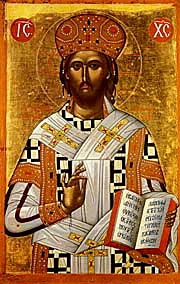 Saint Blaise, Bishop & Martyr

Feast Day (optional memorial): February 3

Follow us on Facebook to keep up to date with our news and newest resources!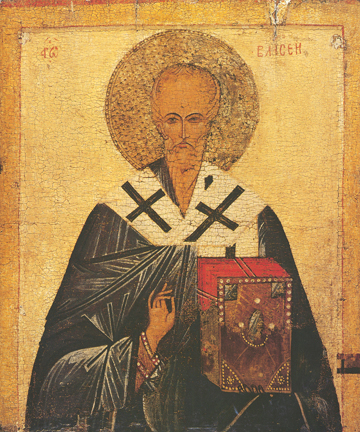 Saint Blaise

Late 15th-Early 16th Centuries

Karolia Museum of Art

Saint Blaise (sometimes spelled Blase) was the bishop of Sebaste in Armenia in the early 4th century.  While little is known of his life, he is believed to have been martyred during the persecution of Christians. 

Although we know few facts about Saint Blaise, stories about him have long been part of our revered and received Christian tradition.  He was said to have been not only a bishop, but also a physician.  And one story handed down to us says he miraculously saved a boy who was choking to death on a fish bone.  As this story spread, people began praying to Saint Blaise for healing, especially from diseases of the throat.  Devotion to Saint Blaise became very popular in the Middle Ages.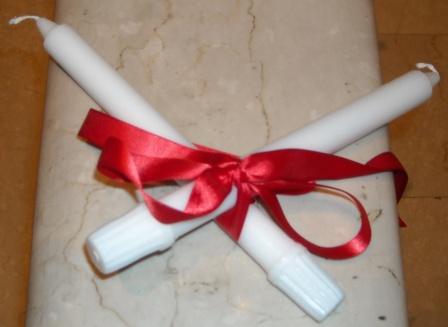 To this day, we still celebrate Saint Blaise's feast day on February 3rd with the Blessing of Throats.  Two candles which were blessed the day before (February 2nd - the Feast of the Presentation of the Lord) are joined together (often tied together with red ribbon) in the shape of a cross.  These candles are then touched to our throats as Saint Blaise is invoked to intercede for us that God may deliver us from diseases of the throat and all other illnesses.

If you ever have the opportunity to celebrate St. Blaise's feast day in the city of Dubrovnik, do so!  St. Blaise is the patron of Dubrovnik, and his feast has been a major celebration there for centuries.  The celebration actually begins on the February 2nd Feast of the Presentation of the Lord and continues through February 3rd. In the tenth century Saint Blaise appeared to the city's canon, Stojiko, and warned him of an impending attack by the Venetians.  Because of this warning, the attack was averted and thus began the deep reverence for St. Blaise by the inhabitants of Dubrovnik.  You can view photos from the 2015 celebration here. Below you can watch a video about this festival.
The Poitiers Cathedral has some stained glass window panels depicting the life of Saint Blaise, and you can view these here.  If you want to share a story about Saint Blaise with children, "Saint Blaise and His Beasts," from "The Book of Saints and Friendly Beasts" by Abbie Farwell Brown, can be accessed here.  And you can even make Saint Blaise doughnuts, which resemble miniature Kings' Cakes, for this feast.  The recipe can be found here.
Saint Blaise' feast can also provide a good opportunity to focus on the healing ministry of the Church.  Review what the Catechism of the Catholic Church teaches about the sacraments of healing here.
Click on the image above to downlaod our ICF St. Blaise handout.