The Institute for Christian Formation

Follow us on Facebook to keep up to date with our news and newest resources!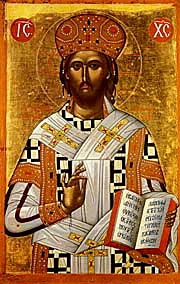 Each year on January 4 the Catholic Church in the United States celebrates the feast day (an obligatory Memorial) of Saint Elizabeth Ann Seton, Religious.  This feast day always falls during the Christmas Season.

Elizabeth Ann Seton was a very influential woman in the Catholic Church in the United States.  She is also the first canonized saint to be born in what is now the United States of America.

Elizabeth Ann Bayley (her maiden name) was born in New York City on August 28, 1774, two years before the  Declaration  of Independence

was signed.  She was born into a wealthy Episcopalian family, and that is the Christian denomination in which she was raised.  Her mother died just a few years after Elizabeth's birth, and her father remarried but eventually this second marriage ended in separation. However, Elizabeth's step-mother was also Episcopalian, and Elizabeth grew up understanding the importance of Church and prayer.  Her father also taught her the importance of helping those less fortunate.

On January 25, 1794, Elizabeth Bayley married William Seton, who was a successful businessman. The first Episcopal Bishop of New York presided at their wedding.  Elizabeth and William had five children. Elizabeth continued her outreach to the underprivileged, even founding the Society for the Relief of Poor Widows with Small Children.  But Elizabeth and William's good fortune was about to change.

Not long after the death of William Seton's father in 1798, the family business began to suffer financial problems, and by 1801 the company was bankrupt.  Shortly after that, William became ill with tuberculosis. In 1803, Elizabeth and William, accompanied by their oldest daughter, traveled to Italy, hoping the warm climate there would help William recover.  However, due to the illness, the family was quarantined at the Italian port for a month.  William died in Pisa two weeks after the quarantine ended. 

An Italian businessman who had been a business colleague of William and his father reached out to the young widow, Elizabeth, and her daughter.  This man, Antonio Filicchi, and his wife, Amabilia, took Elizabeth and her daughter under their wings until they could return to the United States.  Antonia and his wife were devout Catholics, and this is where Elizabeth was first influenced by Catholicism.

When she returned to the United States, Elizabeth decided to become Catholic, and made her profession of faith in 1805. Many of her Episcopalian relatives were unhappy about this decision.

Elizabeth, now a poor widow, herself, needed to find a way to support her family. Elizabeth moved to Baltimore, Maryland in 1808, where she opened a school for girls from poor families.  This was the first Catholic parochial school in the United States.  Elizabeth went on to found the first religious community of women in the United States, the Sisters of Charity.

Elizabeth knew both great joy and great sadness in her life.  Three of her five children died in their youth.  Yet she kept her focus on God and serving others.  Elizabeth died on January 4, 1821, at the age of forty-six years.  She was beatified in 1963 and canonized in 1975.  You can read the homily from her canonization here. She is buried in Emmitsburg, Maryland, and that is where a National Shrine dedicated to her is located.  The video below will give you a brief virtual tour of Saint Elizabeth Ann Seton's National Shrine, as well as some of the highlights of her life and her legacy.
Saint Elizabeth Ann Seton founded the first Catholic parochial school in the United States, and there are some wonderful educational resources available on line for educators and students to use as an aid to learning more about Saint Elizabeth Ann Seton.  You can learn more about Saint Elizabeth Ann Seton and the house in Maryland where she moved when she came from New York here.   The National Shrine of Saint Elizabeth Ann Seton is in Emmitsburg, Maryland.  There is much information at their website. This includes a student learning packet for a visit to the shrine.  They also have links for many other educator resources including activities, games, coloring pages, and skits.
The Sisters of Charity of Cincinnati also published an information and activities booklet celebrating the 200th anniversary of the founding of the Sisters of Charity by Elizabeth Ann Seton. This 86 page resource is available at their web site here. Permission is granted for educators to copy and distribute the pages in this booklet. It even includes an Elizabeth Ann Seton bingo game and a coloring book. 
If you would like to purchase a Saint Elizabeth Ann Seton icon or holy card, here is one source. 
Since we celebrate Saint Elizabeth Ann Seton's feast day during the Christmas Season, it is appropriate to sing Christmas Carols on her feast.  Perhaps, given some of the trials and hardships Elizabeth endured in her life, a fitting carol is "It Came Upon a Midnight Clear."  You can download this hymn here.